Immersive 3D visualisation technologies are rapidly gaining traction across all design-driven fields globally. The automotive industry being no exception, designers, retailers and consumers all recognise the need for stunning customisable materials; enabling better creation, manufacturing and marketing as well as enhancing buying decisions.
---
The car industry seems to be in a constant motion. Whether it's autonomous race cars, the widespread of augmented reality in the market or high-end point-of-sale product configuration for the sake of better consumer engagement and industry ranking, there's just no sign that the vehicle industry intends to 'pull the break' in terms of innovation.
Generally speaking, technology bonds well with this sector. Today's constant stream of animated and interactive product turntables, digital automotive visuals and the increasing adoption of CGI visualisation solutions are equally exciting. Not only are they considerable options for all tiers of manufacturers and suppliers but they can be fuel for customers, who are susceptible to advancements when purchasing a new automotive product.
In a fast-paced environment, which the automotive sector is, the significance of high-quality, immersive 3D imagery and reliable GPU rendering technology throughout all stage of the design workflow cannot be overlooked. In the long run, your company will benefit from an engaging online presence, flexible retailing capabilities and stunning sales animations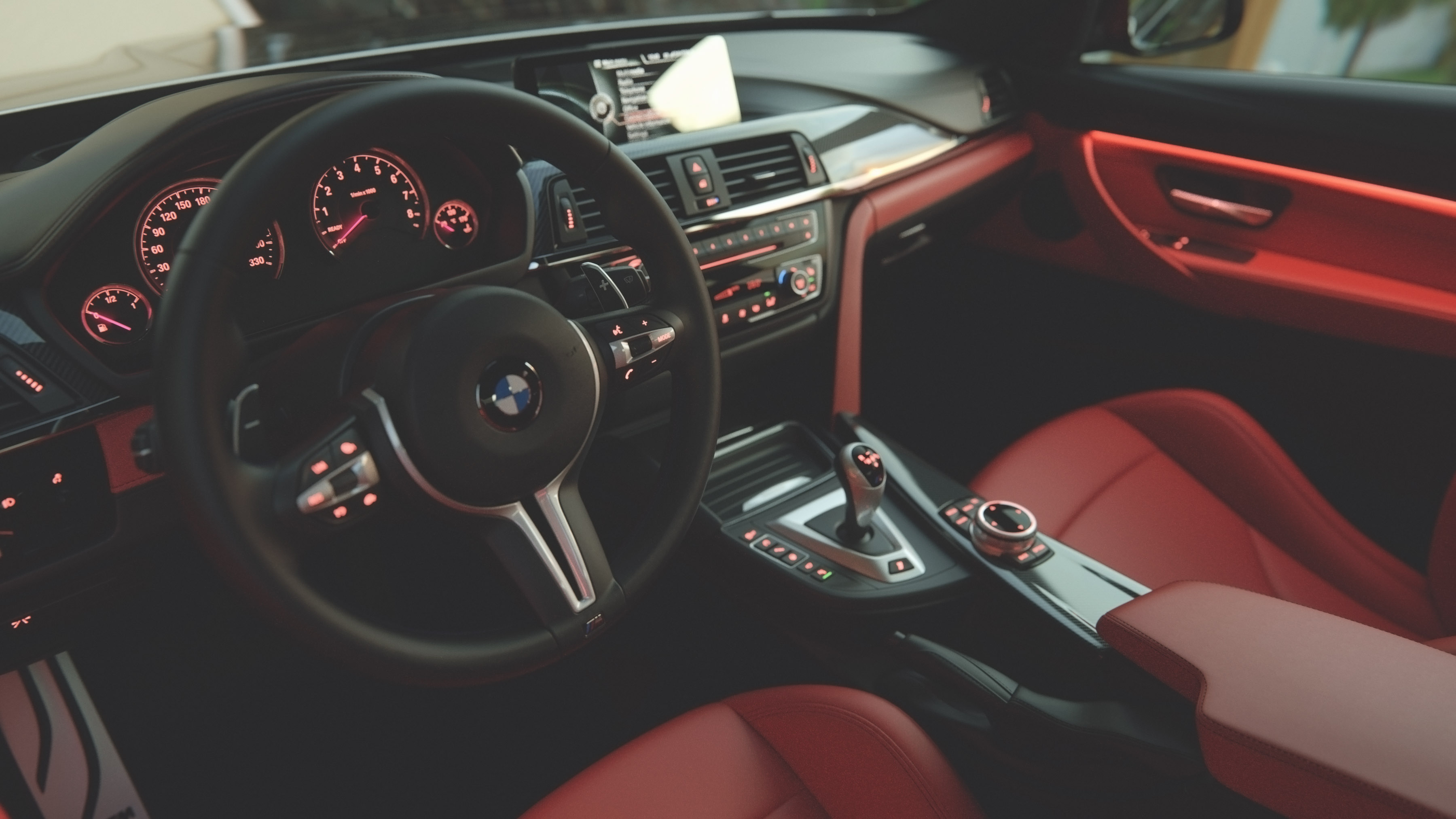 Image courtesy by Jeff Patton
---
Jeff Patton is a CG artist with 14 years of experience in 3D visualisations. Having created illustrations for Johnson Controls and Trane and automotive renders for Mercedes-Benz USA, Torque Creative or Merkley+Partners as part of diverse advertising projects; he's adept in the creation and use of photorealistic automotive materials.
Although, for most of his projects Jeff uses CPU renderers, he follows the progress of GPU rendering within 3ds Max; "its exceptional speed, ease of use and unique capabilities – in product configuration, setting up scenes and leveraging the power of multiple graphic units – make Iray a worthy competitor of similar renderers and a successor of 2D still images".

---
All things considered, designing and applying new shades of paint, highly customisable finishes or decals and tint on the exterior of a digital car model – as well as making a careful selection of the interior elements and the fabric of the seats – have never been easier. Whether you wish to promote a new set of carbon rims for a particular make online with sales animations or take dealership visitors for a virtual test drive on the Swiss Alps' curly roads; we'll expand your customer experience.
Iray+ brings automotive customers and clients one step closer to visual perfection by simulating the physical behaviour of lights, environmental reflections and materials with no compromises in quality, even providing immediate visual feedback and interactive rendering.
Shift up a gear and get rid of costly photoshoots and prototypes today! We integrate cutting-edge 3D rendering technology into third party applications worldwide. Every custom application we build and every creative project we undertake is exclusively supported by NVIDIA's world-leading tech, Iray. We're fully equipped to introduce CGI and leading-edge rendering solutions to your CAD operations or help you streamline your creative workflow; by tweaking our technology to serve your in-house design review process.