Lightworks is pleased to announce the launch of Render Plus's latest SketchUp plugin, Allura GPU, which brings Iray+ technology to the SketchUp design community.
Harnessing the power of GPU accelerated rendering, Allura gives users access to a broad range of customisable photorealistic materials, predefined lighting and two render modes – photoreal and interactive – all within an easy and intuitive interface.
Render Plus have added Iray technology to their plugin product range (IRender nXt and ArielVision) to bring high quality GPU accelerated rendering to the SketchUp community, a broad and diverse user base of millions of individuals creating 3D models, renders and animations for work, study and fun.
Users of Allura will be able to render scenes within the interactive mode to get an understanding of the final look, while still making design changes. Switching to the photoreal mode, users can quickly and easily create final image renders that combine photoreal materials and lighting.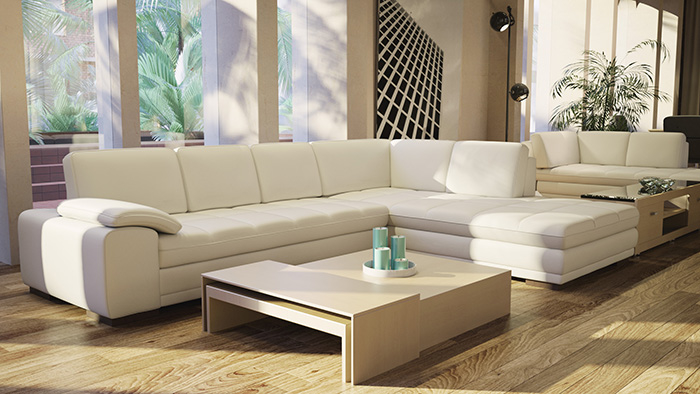 Maintaining the intuitive interfaces seen in other RenderPlus plugins with easily customisable materials and lighting means that users can change components like transparency and reflection in predefined materials like frosted glass. This simplifies the rendering process and makes use of visual options within the design. All of which provides visualisation that surpasses the OpenGL options available in SketchUp.
The response to Allura had been very positive with one beta tester, Richcat, commenting:
"It is very fast in interactive which would probably be fine for me, not really tried photoreal but it works … and I can already get a lot better images a lot quicker. Glass looks great, overall very impressed."
As with all our integrations of Iray+, we're proud to see the final version of Allura launch in the marketplace. The use of Iray+ technology in a SketchUp plugin extends the reach and eco system of the technology, bringing high quality visualisation to a new and diverse community.
Al Hart, who led the Render Plus development team integrating Iray+ into SketchUp said:
"Working with Lightworks was really great. After trying some other GPU rendering solutions without success, we discovered Iray+ and gave them a try. Only after starting with their SDK we discovered how well written and well documented it is. They provided us with working example code for everything we needed to do to complete the interface. "The Base Material Shaders in Iray+ made it easy to let SketchUp customers – who have already defined colours and textures for the materials in their models - select base shaders – such as wood, plastic or paint – to quickly set rendering properties and take advantage of subtle rendering differences for each material type."
Allura is now on sale from the SketchUp Extensions Warehouse at a subscription cost of $295.00/year.
For more information on integrating Iray contact Lightworks.