In the third instalment of our series of blogs focusing on creative services, we look at animated content and product turntables – which allow companies to display their products in a dramatic and interactive manner.
The rise of visual content, which has occurred alongside the growth of social media, I believe is based on the assumption that no-one born after 1985 can be bothered to read. This group of people are commonly known as 'millennials', and are the group equipped with all the technology to be connected constantly. They would much rather watch a video than be presented with the frankly archaic idea of reading to gain information. Whilst this might be a slight over exaggeration, the essential facts are based upon truth. Animated and visual content is more important for connecting with customers than ever before, as customers want a quick and easy way of ingesting information. Visual content is constantly being beamed to the pockets and devices of potential customers and has become a key tool in giving businesses a visible and memorable online presence. Mobiles have overtaken the traditional desktop computer as the most popular way that consumers interact with digital media, with 53% using mobiles whilst only 42% use desktops.
In 2014 the creation of video content for B2B marketing increased from 8% to 58%, while the production and usage of infographics increased from 9% to 92%. With so many potential sources of information, content needs to catch the eye and be instantly engaging. Infographics are a great tool to provide a customer with statistical information without them glazing over as what you're showing them is just boring old text and graphs. With infographics providing images, graphs and other aesthetically pleasing features, customers are essentially tricked into absorbing statistical data they might otherwise have ignored; quantitative data has never been more fun.
Animated content options are numerous, from videos and infographics to photorealistic 360° product turntables. Returning to the staple example, a sofa store can create an animated video showcasing their range, produce an infographic on the importance of having a comfy sofa or display their latest sofa models on a 360° turntable. Animated visual content is an increasingly easy way to give customers an immersive experience. And if the intention is to sell to anyone under the age of 35, it's the best way to get them engaged.
Animated content allows a customer to engage with a brand and its products. If a business has a target audience, and understands their likes and dislikes, it's easier to create and distribute content they'll watch, remember and share over social media, making advocates of the audience. Animated content such as videos and turntables can be developed with the intention of taking advantage of the shareability factor that social media provides. If a customer interacts with content they connect with and enjoy, they will be more inclined to share it over social media to show their preference, immediately spreading a business's brand reach and reaching more potential clients. This sort of content engages a new breed of potential customers, those who want to be entertained as well as informed and avoids the problem of drowning a customer in a sea of unnecessary text. With 26% of smartphone users watching one or more videos a day, customers are more accessible than ever. If they can be engaged using animated content and turntables, businesses can extend their brand reach.
Animated content lets a company show off their products and give customers information in an appealing and interesting manner. Companies have used this approach to create videos with the intention of spreading their products and brand throughout both social media and the internet more generally. Turntable animations are a key tool that can be created to achieve these goals. Jewellery brand Clogau is an example of a company who have recently integrated animated 360° product turntables into their company to expand their online visibility and create a new layer of interaction for their customers. We provided Clogau with 360° animated turntables which allows customers to view their best-selling items of jewellery from all angles, whilst it reacts accurately with lighting and environments. They can see the intricate features, detail and quality of the jewellery, giving them an interactive experience through the animated content.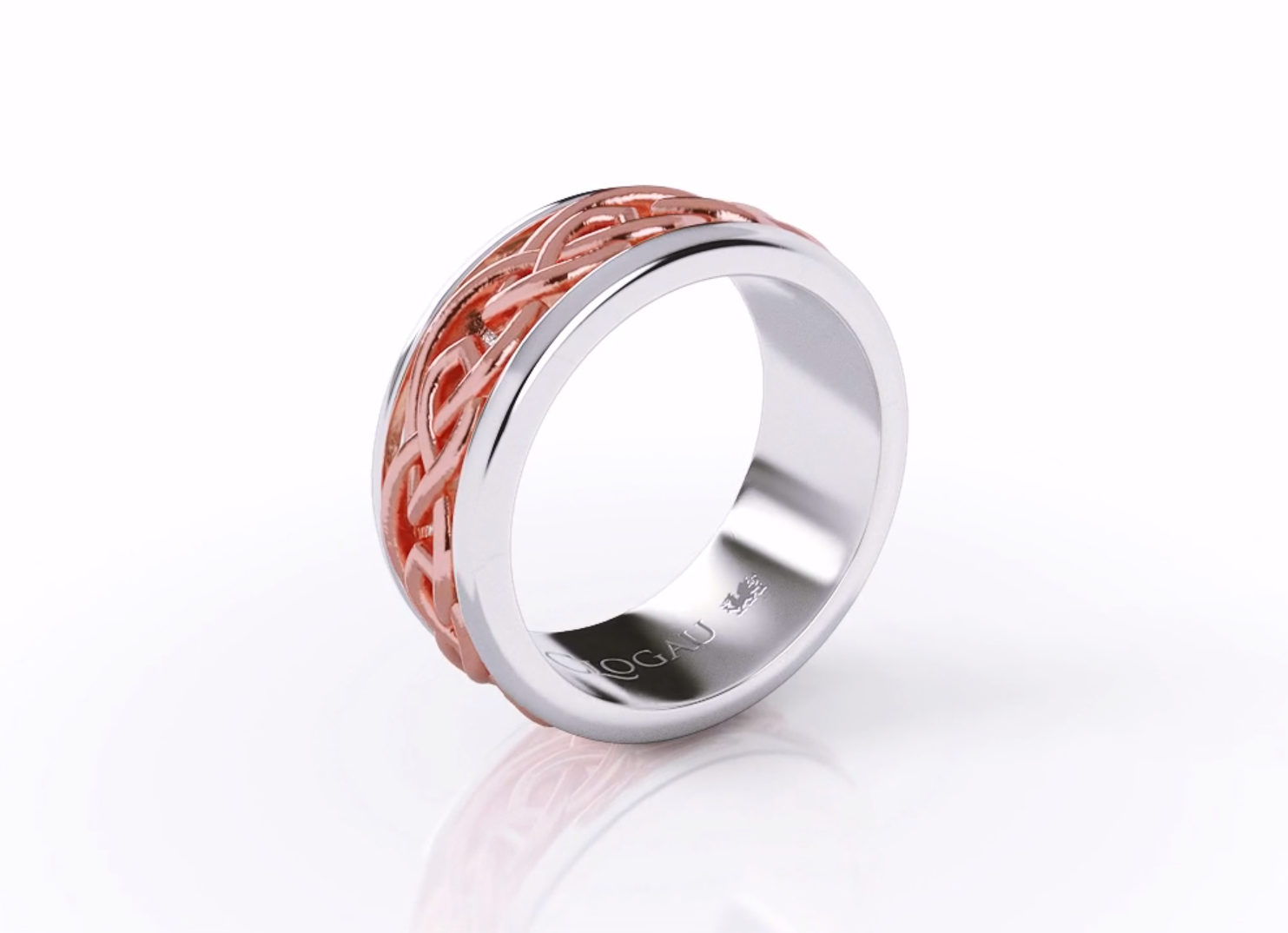 High-end markets need more than anyone to sell their brand to a potential customer, as the higher the product costs, the more persuasion a customer will take to part with their money. The aim is to make them feel as if they are in the shop, and have the same physical relationship with a product, that enables them to make a decision whether they are going to purchase or not. Animated content is also good for enhancing SEO reach, as visual content is more accessible for potential and new customers; search algorithms rate animated content highly and the content allows companies to quickly and easily advertise their brand to new customers. Animated content represents a crucial opportunity for companies trying to create interactive content for usage on both ecommerce websites and over social media platforms that will entertain, inform and engage potential customers.