As proud sponsors of this year's Inspiring Independence event, we thought we'd look at how it is not just big companies who can integrate digital imagery into their companies – there are opportunities for small businesses to showcase their unique character and products also.
The constant and continual dominance of big businesses has been the norm in the consumer industry for many years now. The market has been saturated by the growth of supermarkets selling this, that and everything for a low price and by behemoth ecommerce sites that allow customers to purchase all manner of products without leaving the house. These 'product aggregators' have created fierce competition, mostly at the expense of independent retailers. This trend however, appears to be slowing as customers attitudes and preferences are changing – many now seek experience over convenience. Independent retailers are fighting back.
Smaller companies have historically not been able to match the convenience provided by the multinational corporations, but it's becoming apparent that this could be a blessing in disguise. Technological advances have expanded what 'convenience' itself means. Convenience is no longer just providing an extensive range of products available in one place; it now includes offering a deeper, wider and more engaging customer experience, creating an opportunity for independent retailers to advertise their brand and products. In addition to this customers are increasingly looking for a personalised experience when shopping – they want to have an immersive experience. A reaction against the almost Orwellian depersonalisation of the multinationals perhaps, where a customer isn't a customer, just a statistic waiting to happen. In this battle of David and Goliath, the independent retailers have come to realise that they have unique strengths that can help them in their perpetual battle against the giants.
Independent businesses are the creative forces in many industries, giving customers a personalised and engaging experience that multinational companies cannot hope to match. They provide more than just a product and are consumer centric, putting customer interaction at the forefront of everything they do. Visualisation technology can extend this further. Digital imagery can allow an independent business to use technology to extend their brand, advertise their products and create that crucial engaging customer experience.
The barriers to digital imagery are falling
It has always been assumed that visualisation technology is only available for those who have access to lots of money and resources, but this is no longer the case. Visualisation and digital imagery technology is not the expensive luxury that it used to be and is now a viable option for smaller companies. Animated content, 360° product turntables and configurators are all available to independent companies who want to create or expand their digital catalogue.
All of these digital features are affordable and feasible assets that independent businesses can integrate into their companies, affording customers greater convenience and an immersive experience. When the term 'visualisation technology' is heard, it still conjures up images of expensive CGI effects utilised by the film and television industries, or wide-ranging and expensive marketing campaigns from companies such as Adidas, Apple and Amazon. Smaller companies can use simple but powerful digital technology to progress their strengths as an independent and unique retailer.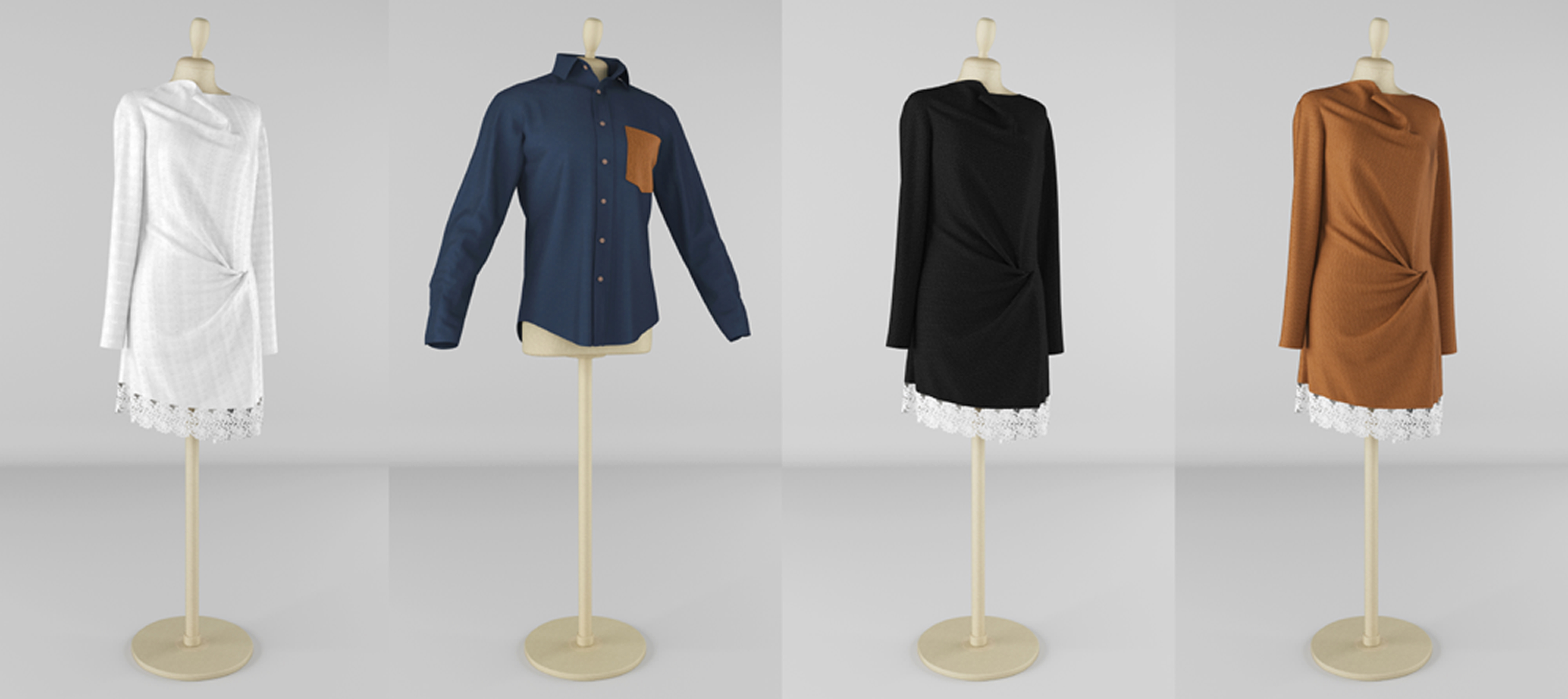 Small businesses progress with visualisation technology
Independent businesses have the advantage over multinational companies in a number of ways; in order to be commercially successful it's important that these unique strengths are promoted as well as possible. Whilst big companies employ the mantra of treating every customer the same, independent businesses can advertise their inimitable and unique character to separate themselves from the depersonalised nature of the corporate giants. Small businesses can create their own distinctive and personal brand, instilling their products with their own unique qualities. Where better for customers to get personalised items than from a shop with its own individual brand and products?
In years gone by, customers could only enjoy the individuality that independent shops provide by going to the shop itself. Now, with the rise of the internet, social media and ecommerce sites, independent retailers have been presented with a new method of engaging a wider audience with their brand and products. Digital imagery can extend this opportunity even further. Small companies can use photorealistic digital images to present all aspects of their products such as design, materials, aesthetics and more. These images can be displayed on ecommerce sites and shared over social media to advertise a company's products, and brand, to a wider audience. For instance, a bespoke jewellery brand can demonstrate the unique features of their jewellery in this manner with the images enticing new customers through their high quality nature without the need for a time-consuming photo shoots and image editing. Digital images can accurately display the intricate nature of a product, and are an excellent tool for any small business trying to differentiate their brand online.
Giving customers personalisation
Customers want to be treated like individuals and are increasingly favouring an engaging shopping experience over convenience. A big part of this is the consumer desire for personalised products, with one in three consumers expressing a preference for personalisation. Customers are looking for products with character that have a unique property and what better way to achieve this than with a personalised product. Independent retailers can provide customers with the distinctive and personalised products they desire, differentiating their one-of-a-kind product from the mass produced items peddled by multinational corporations.
Ecommerce provided the perfect way of advertising and distributing these products in the first instance. Etsy is an example of an ecommerce site that has been created as a global market place for independent retailers to advertise their exclusive and personalised products. This represented an acknowledgement that independent retailers could offer customers a personalised product diversity that bigger companies cannot match.
Visualisation technology can extend this opportunity for independent companies further, with simple but powerful technology the next progression. For instance a configurator allows a customer to make numerous amendments to materials, design and more on a digital representation of a product. The photorealistic image changes in real-time providing the customer with an exact representation of the product complete with their personalised touches. This sort of amplified interaction with a customisable product creates an immersive and memorable experience for customers, and allows independent retailers to show the unique features and distinctive character of their products.
Increasing customer interaction
Part of customer engagement is the interaction a customer has with a company, their brand and their products. Whilst the original demand for convenience diluted the interaction customers had with a company, the increased prerequisite for an engaging experience has made it an important factor for businesses once again. Customers want to feel valued and like their individual preferences are being listened to. This can be achieved through making the customer an integral part of the shopping process, letting them build a relationship with the product, guiding them through the purchasing process and giving them any information they require.
Using high quality visuals, companies can mould together digital capabilities with their individual expertise. For instance, a configurator can guide a customer through the shopping experience. When customising a product, a configurator can make recommended suggestions when trying different designs and components. This is especially helpful when the customer has no prior technical knowledge of the product they are customising. Increased interaction and detailed information about the product gives customers a deeper relationship with both the product and brand.
Product turntables also enhance a customer's interaction, giving them an opportunity to see all features of a product before purchasing. A customer can zoom in and see the intricate designs, quality of materials, unique features and much more on a digital image. Because of the increased interaction with the product through a 360° product turntable, a customer builds a relationship with the product. They can then make a more informed decision based on the aesthetics of the product. Independent businesses are renowned for having higher levels of customer interaction that digital imagery can extend further. Customers are treated as an individual, with their preferences listened to and their needs met.
Expanding independent retailer's opportunities
Integrating high quality, flexible digital images can help independent businesses make the most of the unique benefits they offer, which big companies cannot match. Ecommerce provides a platform for small businesses to extend their market share. Personalisation is a desire of customers and configurators provide customisable features that give customers the freedom to create a product that reflects their individuality. The increased interaction a customer gets with a company's brand and products makes them more involved in the overall shopping process, giving them a customer experience that big companies can't reach.