Collaboration: It's the buzz-word of the moment. But, when it comes to the design process and achieving best practice throughout the workflow, how important is a 'joined-up' approach?
Whether it's making initial design decisions to present to the client, or making sure your marketing materials accurately reflect the product's appearance and behaviours, design collaboration is essential to the smooth running of any project.
So how can a more collaborative workflow be achieved? And what are the benefits of making your design and manufacturing processes more cohesive? For many businesses, a major benefit of keeping the workflow close-knit is securing increased buy-in from stakeholders, right from the outset.
By keeping as many elements of the design process in-house as possible, organisations can maintain increased control over their projects and, with the right applications in place, new ideas, feedback and client suggestions can be tried and tested quickly and easily, allowing a wider range of design options to be presented to stakeholders, from the outset.
The use of visualisation technology throughout the workflow then enhances this collaborative and streamlined working method further, enabling designs to grow and adapt from the initial concept into photorealistic visuals, ready for the point-of-sale.
From the very beginning of the design process, the Iray+ SDK (software development kit) allows users to create and tailor physically-based materials, image-based lighting scenarios and photorealistic renders, ensuring design decisions and changes can be made and approved with the reassurance that what's on screen looks and acts as it will at the end of the project.
Stakeholders can see, in real-time and at any stage of the design process, how the finished product will adapt to the world around it and how factors such as the weather, sunlight levels or temperature will impact on the product's materials and appearance – something that can make justifying design decisions such as a change in material properties easier, too.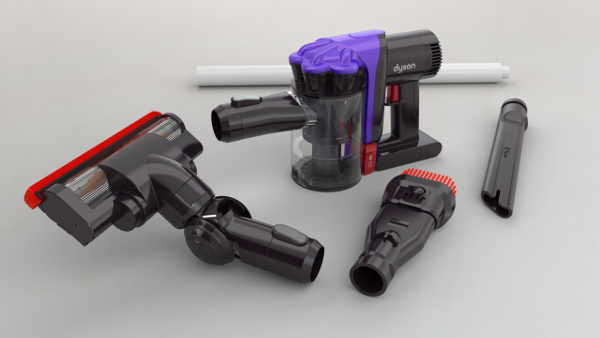 And, by handling all of these elements of the workflow, the technology and its cohesive integration removes the need to move between multiple applications, helping to maintain collaboration between users at every stage of the workflow, ensuring design consistency throughout.
The Iray+ SDK can be integrated into any design process through the development of bespoke design applications and configurators, or integrated into existing CAD applications; enhancing visualisation and simulation across the design and sales workflow.
For more information about Iray+ visit www.lightworks-iray.com