Aiming to bring the latest fashion trends within reach, inspire creativity and convince us to buy a fit that completes our wardrobe, 3D visualisation technologies progressively keep pervading the clothing industry; unfolding exciting possibilities for digital marketing, interactive design reviews and product customisation.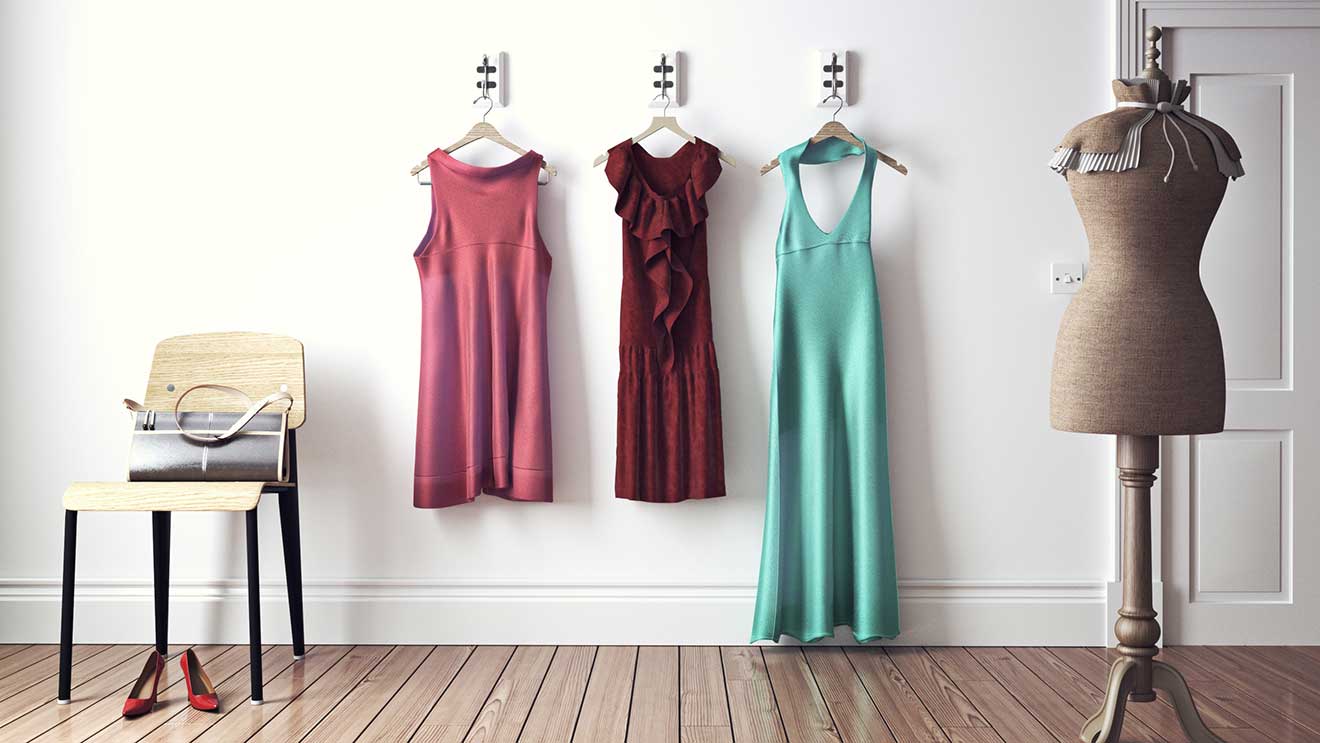 As the fashion industry is more competitive than ever and companies have to leverage innovation to dazzle us with fabulous garment designs, there's a genuine demand for embracing 3D tools. Advancements in digital try-ons, virtual fitting rooms and point-of-sale configurators are increasingly fashionable precursors that mark out a new era of 'digital renaissance' in fashion; where immersive design and workflow visualisations, photorealistic cloth renders, animated turntables and physically-based material libraries will play an essential role in bringing concepts to reality.
However, as enticing as these may sound, your company will need a powerful yet affordable visualisation solution to craft, alter and display stunning digital imagery that sets your textile product offerings apart from competitors' and helps clinch a deal with prospective customers, whether it's B2B or B2C. Iray+ is our uniquely personalised and widely embedded visualisation technology, which is the unparalleled choice when it comes to integrating photorealistic 3D rendering into your existing workflow and creating a variety of innovative digital projects and applications for your fashion lines.
Whether you're looking for application development or integration for your CAD system, a custom product configurator to vividly demonstrate your apparel offerings and their intricate features, or content development services to boost your online traffic and better resonate with your customers across your digital platforms; these are some of the benefits you can enjoy with Iray+.
Light Up the Look of Your Apparel
When it comes to selecting textiles for an upcoming collection, altering minuscule design elements or tailoring clothes to specific needs, it's easy to realise why 3D visualisation fits garment design so well. By developing eye-catching visuals and photorealistic virtual imprints for your clothing range, designers can create and interact with immersive garment designs that flatter from all angles; putting costly photoshoots and prototypes into the shade across all areas of the fashion industry.
We fuse Iray+ with our outstanding material creation capabilities to help you build custom, physically based material libraries that truly capture your bespoke textures – as varied as gold, metals, silk, leathers, velvet or gemstones – and the movement and refractions of your complex fabrics in digital environments of your choice. You'll be able to showcase seductively realistic visuals across all areas of your point-of-sale; from e-commerce websites, through in-store and print to your digital platforms, in order to build strong brand engagement with your customers.
Delivering interactive fashion catalogues that line up your accessory designs, photorealistic cloth simulations across virtual runways and stunning sales animations boasting real-world settings; in real time or on the cloud, are all within our multifaceted expertise.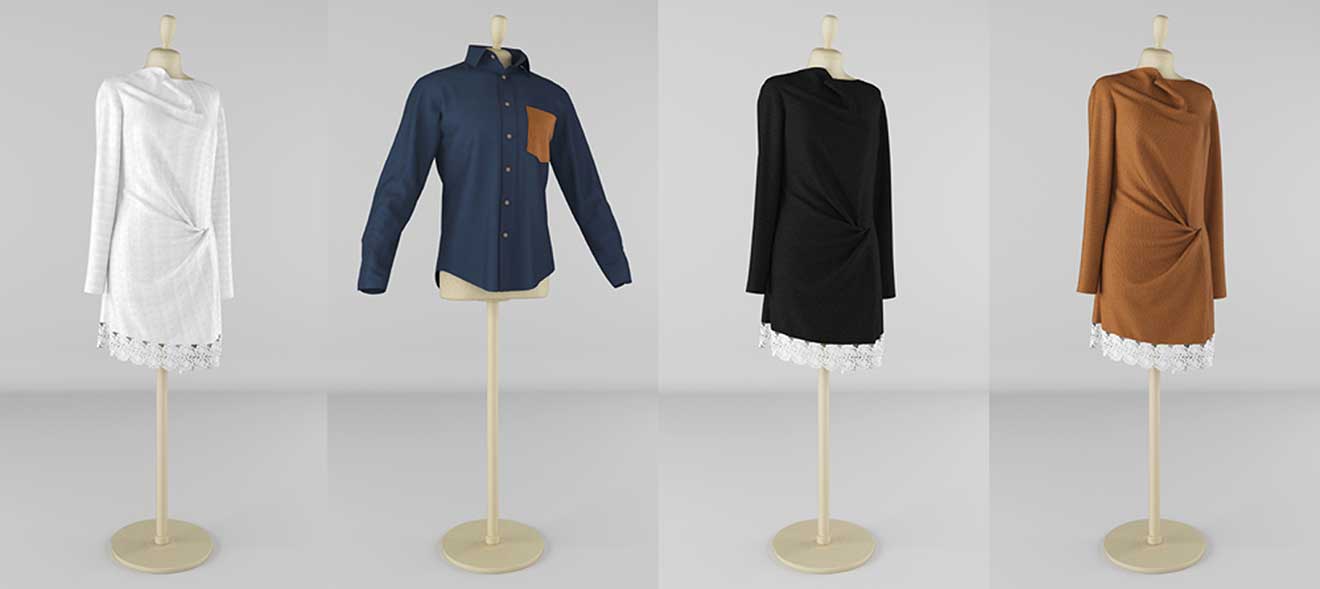 A Custom Fit to Your Target Audience
With photorealistic renders and customisable content becoming increasingly feasible and embraced in content marketing and merchandising by both mass market retailers and individual clothing brands, consumers also expect more personalised content and engaging shopping experiences; driving additional customer interest to sales.
Stunning 3D apparel models can be made available early on before production; facilitating the collection of consumer and distributor feedbacks, aiding marketing teams with product promotion and conveying the touch and feel elements – that consumers are extremely keen on – through apparel e-tailing and highly-targeted video content that have gained immense traction. If you still need convincing to go digital with your apparel, take a look at the full-body scanning and 3D avatar creation and what apparel tech trends have in store for the industry.
From interactive apparel turntables to custom sales configurators, we can rapidly provide comprehensive 3D rendering solutions and creative digital applications that allow your customers to compare and configure your latest stock down to intricate details. Innovative technologies not only give users the opportunity to build a deeper interaction with designs but they get a unique chance to co-design and express their creativity, minimise garment returns; while your sales enjoy an upturn.
Tailoring Workflows to Your Needs
Likewise, if you're a dress designer, pattern maker or garment technologist seeking: software flexibility, effective collaboration and waste reduction, Iray+ and our physically-based materials allow for multiple variations of your garment designs and draping to be consistently visualised in real-time before manufacture.
Lightworks configurators and applications are easy-to-use tools for making key design decisions quickly and comfortably as part of an internal workflow from the earliest stages; to help reduce the costs, time and errors of post production, physical sample making and shipping and logistics while bridging the gap between departments, without compromising on crucial design details.From concept to completion your imagery – including all colours, patterns, grading, samples and fits – will perfectly represent your signature product design style and create uniformity across your brand.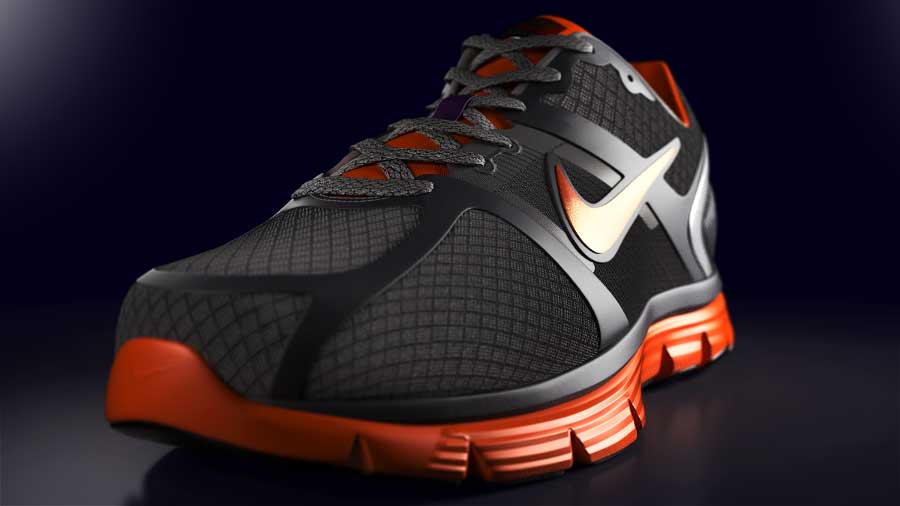 Our flexible approach and integration expertise means that we streamline your workflows and product development cycles when it comes to improving your ongoing operations or introducing visualisation to your business. Whether you use Maxon Cinema 4D, DAZ 3D or Autodesk applications such as 3Ds Max or Maya, Iray+ and 3D will help you improve your design development and internal collaboration; which will get your apparel offering noticed in the modern marketplace.
Work Creativity into Your Clothing
With the increased adoption of 3D printing and additive manufacturing within fashion, the latest trends show that fashion is irreversibly moving towards new technologies; marking a digital transition in which Iray+ and Lightworks play a vital role.
This quality of innovation cannot be expected to leave creativity untouched either; as photorealistic imagery, life-like light simulations and custom virtual environments, with their applicability within various phases of the design process, are increasingly feasible options to boost creative, yet often abstract fabric visualisation and imaginative product design.
The ability to quickly visualise and alter photorealistic designs with Iray+ immeasurably speeds up the design process, since designers can plan and carry out modifications with the photorealistic accuracy it provides. Designers, students and professional can interact with all features, aesthetics and ergonomics of a product, coming up with experimental garment ideas and exploring contemporary ways of marketing their unique fashion products; to make their wearers impressed again and again.
Get Comfortable With the Future
Ultimately, to fully grasp the potentials of virtually-generated garments in design and retail requires a little imagination. In the future we should be able to interact with photorealistic clothing designs everywhere online, which we could fit on our personalised web avatars. Our digital clothing profiles will contain all our body measurement data, preferences and shopping history in order to recommend us new outfits, help mix and customise our virtual wardrobe and let us share our favourite designs with friends and a future generation of garment makers. Potentials seem to be endless for customers and manufacturers alike.