What's common in Building Information Modeling and 3D Architectural Visualisation? In both fields, there should be no compromise over quality and detail. Luckily, Iray+ is capable of bringing carefully nuanced photorealism, lifelike and exchangeable virtual materials and complex lighting scenarios to your CAD or BIM for a better engagement.
---
Designing and engineering a building that appeals to the eye yet also comforms with its environment can often be a tall order for architectural agencies around the world. Fortunately, the role of 2D sketches and overcomplicated floor plans is increasingly being reimagined with the permeation of 3D GPU rendering technology in the architectural, engineering and construction industries.
Construct Your Own Reality
One of the countless expectations levied towards new buildings and infrastructures is that they should blend with their surroundings. Similarly, at Lightworks we believe that your design workflow has to be closely integrated with the data you capture and how you represent it when it comes to 3D visualisation and selling your ideas to stakeholders.
Whether you're an architectural agency looking for interactive, exterior rendering solutions, a construction management platform interested in cutting-edge animated content or you seek custom application development to streamline a scheduling and project management platform we provide a range of immersive and highly customised projects and image creation services.
If you need to deal with a wealth of visual and technical information – and perhaps you're already taking into consideration an update to your BIM and 3D visualisation software as well as exciting auxiliary developments – you've arrived at the right place. We'll introduce ray-traced 3D models and stunning visual features to your workflow and help you eliminate the need for multiple, time consuming test renders, paper-based sketches, sections and elevations or costly prototypes.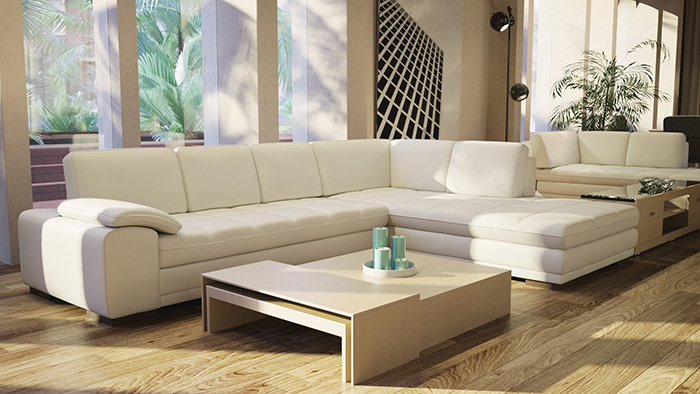 Delve Into Detail and Interactivity
Lighting calculations are an invaluable element of any architectural design project. Iray+ not only boasts excellent, ready-to-use lighting features to bring a new level of realism and accuracy to the architectural design process, but it's known for its uniform user experience paired with constant visual feedback and rapid, quality results.
You'll be able to use advanced, real time design visualisation as well as final-frame rendering to create accurate and scalable 3D experiences and striking visuals for your projects and brand. Complex lighting simulations allow for real-world lighting measurements to be taken within your software of preference, while the irradiance mode combined with physically-based materials, environments and lighting lets Iray+ accurately predict the visual appearance and the performance of your design at different times of the day, under various lighting conditions.
To bring out the best from your software and design skills – concurrently saving money and time – the Iray+ interactive design review enables you to get real-time feedback on changes including geometry, materials and lighting; allowing for faster decision making and a way to better resonate with clients at the end of the day. Architects and designers can experiment with different exterior and interior lighting scenarios enabling rapid, real-time feedback on the changes being made.