From photorealistic cloth simulation to interactive fashion catalogues and configurators; we offer immersive services to suit your manifold garment needs.
---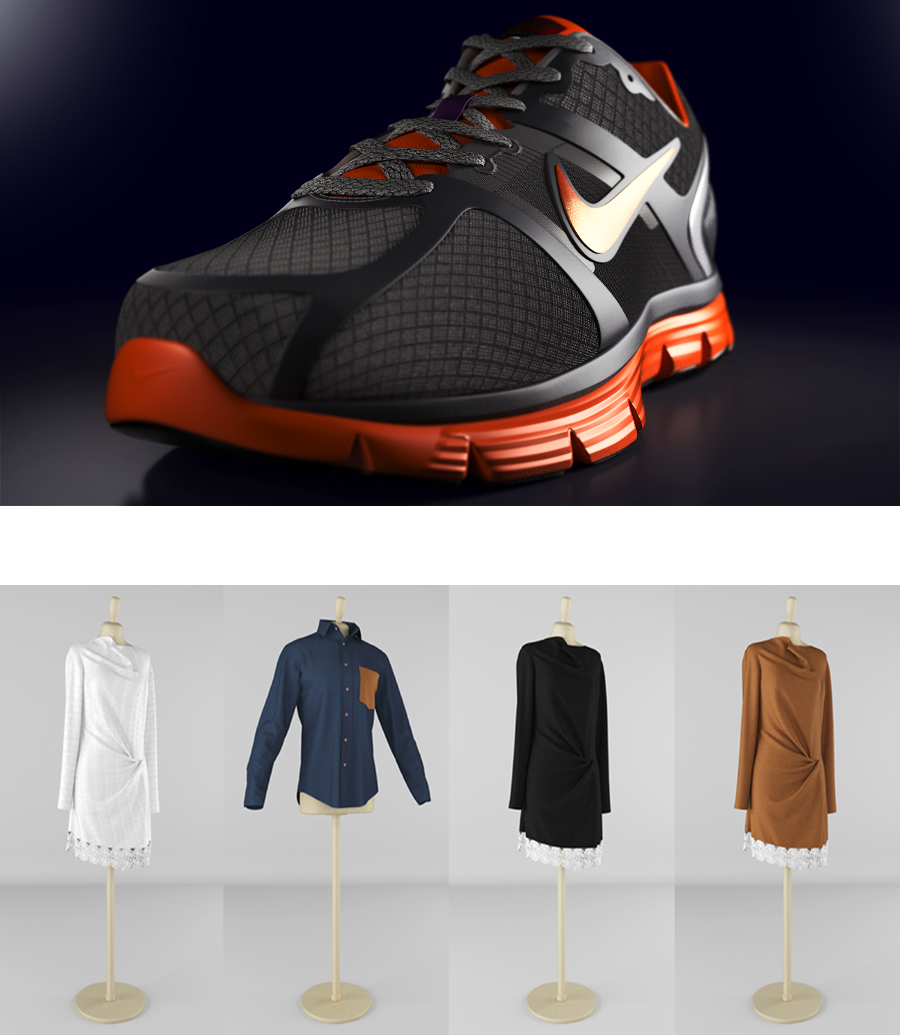 Consumers now expect more engaging shopping experiences; from interactive content to custom-built product configurators we can rapidly provide comprehensive 3D visual solutions to truly represent your apparel, which will engage customers and increase in-store and online sales.
Allow your customers to configure and compare their own clothing or shoe designs in real time, or display your existing stock and latest lines with interactive turntables and striking marketing collateral.
Likewise, clothing manufacturers require photorealistic representations of materials for use in garment design to capture the movement of their fabric from all angles without the need for photoshoots or repeated design iterations. Visualising delicate fabric such as silk and velvet or behaviours like the tensile strength of synthetics and the gentle drape of linen are within our expertise.
Our physically based rendering technology, Iray®+, combined with our multifaceted software development and integration expertise make configurators, bespoke design workflow applications and 3D material creation services accessible for all areas of the apparel industry.