Capturing nuances of light and setting an eye-pleasing mood are key to build agency recognition. We have the tools and skills for you to nail every pitch.
---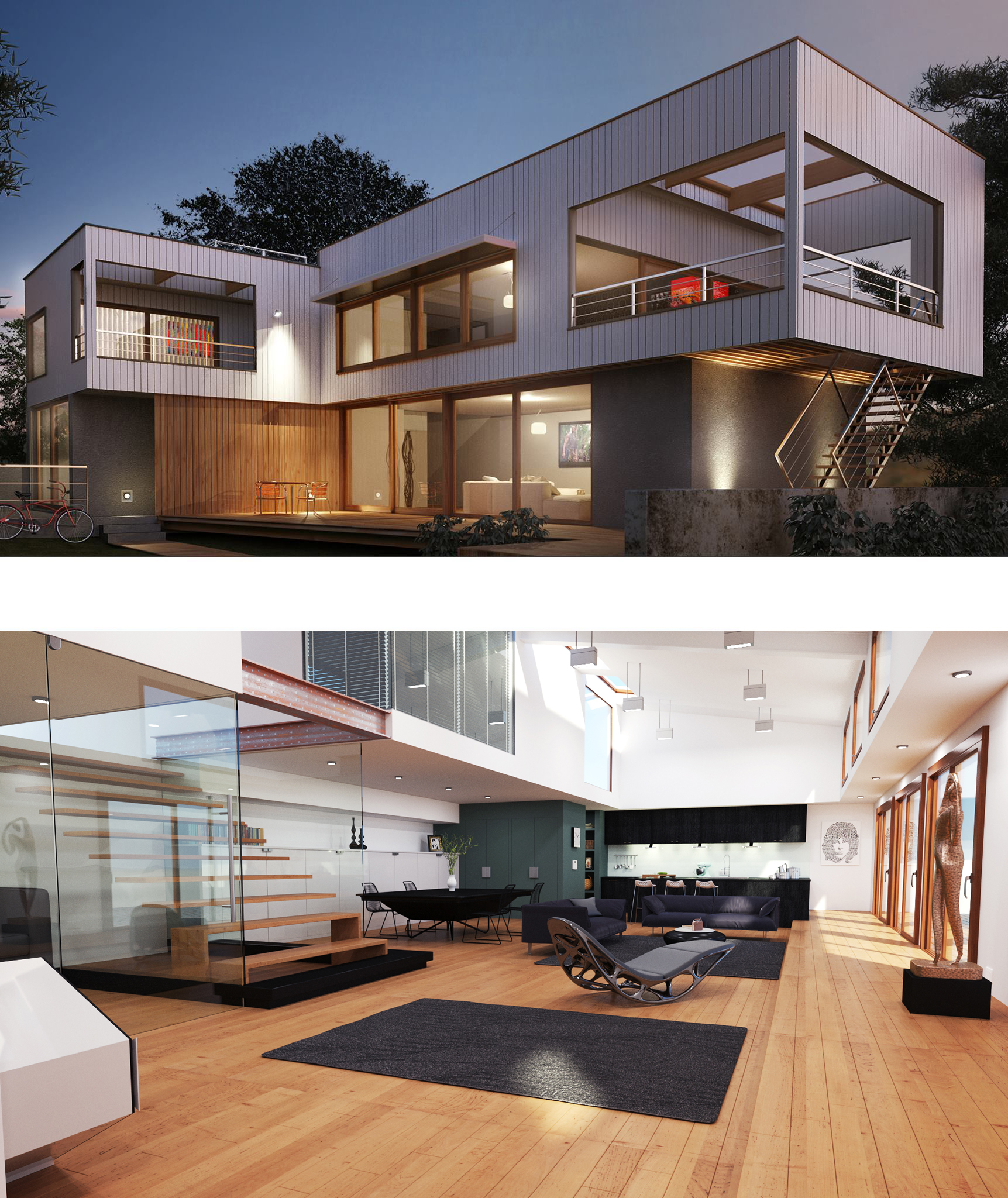 Photorealistic renders are a key aspect of all architectural design projects. Our services range from purely technical to creative; we tailor our offerings to streamline your design workflow and to suit your exact needs when it comes to building custom applications, 3D configurators, integrating world class visualisation technology into your business or bringing creative projects in-house.
Give clients a unique chance to see their designs in breathtaking detail and use our outstanding materials to make crucial design decisions promptly – from seamlessly changing and developing elements, remodelling components and enjoying real-time lighting simulations – while generating consistent, fully featured marketing collateral long before projects are physically realised.
Our highly interactive and scalable rendering technology Iray®+, boasting physically based materials, lighting and environments, allows for the creation of spectacular visuals that enhance all aspects of your architectural designs; interiors, exteriors as well as landscapes with unparalleled accuracy. Immersive 3D walkthroughs and interactive floor plans help bring your designs to life, whereas our interactive rendering mode provides constant feedback and rapid results that reflect real world behaviours and complex features.
We can deliver plugin applications for your existing CAD systems or introduce 3D visualisation into your business. You'll be able to avoid compatibility issues, outsource rendering tasks to remote servers and streamline your design workflow without the need for multiple test renders. Our widely embedded technology is available to millions of CAD users worldwide working with applications such as 3ds Max, Maya, Rhino or Cinema 4D.