← Back to FAQ's
YOU ASKED:
What are the supported data formats I can use with SLIPSTREAM?
WE ANSWERED:
There are a range of supported CAD data formats that you can use with SLIPSTREAM. Take a look below at the ones that we work with: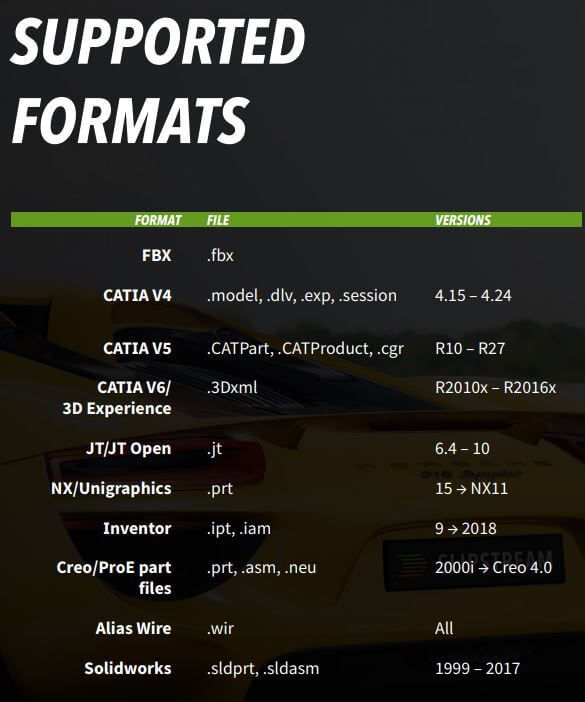 If you would like to know more about SLIPSTREAM, require more information or have additional questions that have not been answered in this FAQ, please use our contact form to get in touch.