← Back to FAQ's
YOU ASKED:
Can you show me a full system requirements list if I were to use SLIPSTREAM?
WE ANSWERED:
We've gone into a little depth on the different GPU's we recommend, but we thought it would be a good idea to put together a full system requirements list for you. This will give you a greater understanding of what you need for your setup to run SLIPSTREAM effectively. Check out the image below for the full list: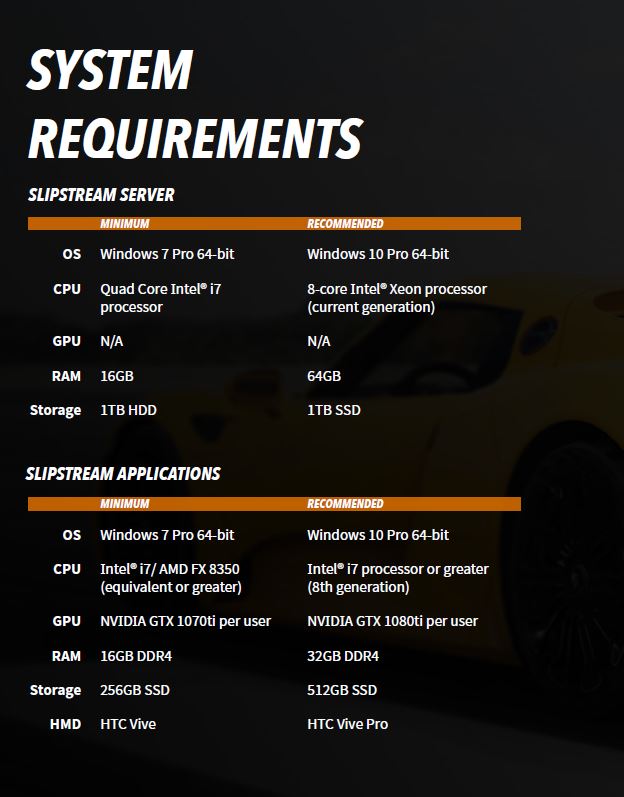 If you would like to know more about SLIPSTREAM, require more information or have additional questions that have not been answered in this FAQ, please use our contact form to get in touch.