← Back to FAQ's
YOU ASKED:
How do I capture a snapshot during my design review?
WE ANSWERED:
We have made it simple for you to take snapshots whilst using your customised VR application. Using your left hand, click right on the main touchpad to bring up the wrist UI.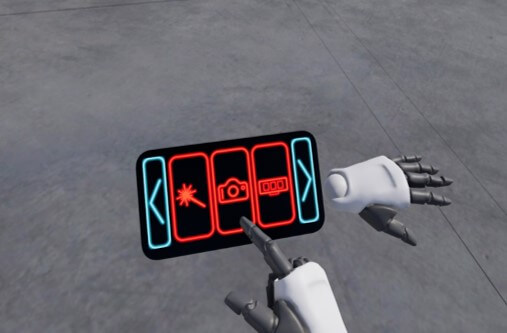 From there, click the back trigger on the control in your right hand and touch the camera icon. This will bring up a camera within your application. Simply point and click the right trigger at the model to capture your image.
If you would like to know more about SLIPSTREAM, require more information or have additional questions that have not been answered in this FAQ, please use our contact form to get in touch.