What's currently possible in a typical design review? We wanted to show the features design studios are currently using in a VR design review and how people's experiences are constantly improving as VR develops. This is the first article in a series we're working on. The next piece will be a look to the future: what we can expect to see in 2019, exploring new, exciting features that will be incorporated into a typical design review.
So how are design studios currently conducting their design reviews?
Design studios have already pushed the capabilities of a typical design review in 2018, but there's still a whole range of opportunities available to incorporate. What is possible at the moment is dependent on a few factors; the features available within game engines, the current capabilities of VR headsets and the technical expertise of design teams involved in design cycles. Bearing that in mind, here is a range of features design studios are pioneering across a range of industries.
Geometry/Part Variant Changes
One way to add variety to any design review is to give the executive team the opportunity to switch between a range of parts. This is a particularly useful tool for companies operating in the automotive, aerospace and heavy machinery industries. The ability to choose between a range of part variants allows design teams to get closer to particular design iterations, as well as saving on physical modelling and production costs later down the line.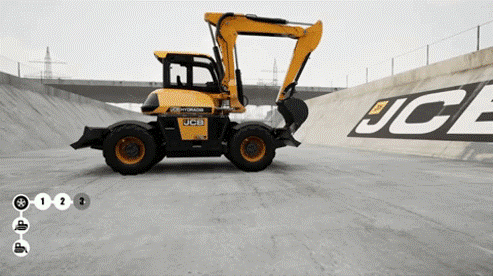 IMPORTANT THING TO REMEMBER: Part Variants can add significant value to any design review, but they still can take up storage space, affecting your ability to create a design review application which runs at the optimal 90 FPS. Unless your data preparation tasks are first class, you'll need to strike a balance between how many parts you incorporate before your frames per second drops and the user experience is impacted.
Colourway changes
The ability to add multiple colourways to a typical review is another exciting way to create a more effective design review experience. Being able to see multiple colourways in a single design review gives the executive team much more control over the final colour choices when the newest iteration makes it to production. In addition, it's useful to see how colourways react with the different lighting sources. We tend to find the darker, glossier colours interact incredibly well with artificial lighting in an interior hangar, whilst opaque colours in exterior environments look absolutely stunning.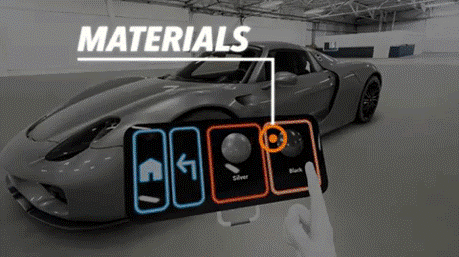 Interactivity between the physical and the virtual world.
Aligning the physical and virtual world will add that additional level of interactivity to bring the executive team closer to their design review. Whilst certain elements may not be crucial to the overall design review and what the design team are looking to achieve, they can help to add smaller levels of immersion for the executive team. How cool would it be to evaluate your exterior design theme, open the door of your car, sit in the driver's seat and play your favourite song? Being able to do this is closer than you think.
Bringing it all together.
Imagine you are strategizing the roadmap for your next production cycle. You're going to use a range of materials and colourways, the ability to interact with your design by playing music and cycling through customisable parts.
Another element which will elevate your design is the ability to use multiple environments for your new production car; ideally an interior and an exterior environment. By taking this approach, you'll be able to make use of multiple light sources to see how the materials, textures and shapes of your car behave in different lighting environments, giving you the opportunity to refine the design if needed.
We've taken an in-depth look into familiar environments and why these play a crucial role in the design review process. Read the full article here.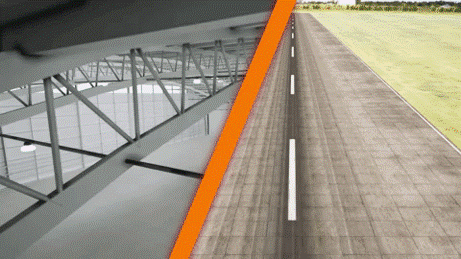 Can a 2018 design review provide a studio with everything they need?
Even though VR has only become a design review tool in the past 5 years, there are enough features with enough development work for design studios to conduct a highly successful design review. Whether design studios want to focus on familiar environments, part variants or colorway changes, each will add significant levels of value.
We've only touched the tip of the iceberg when it comes to the features that are currently available, but the important thing to remember is that less is more. Each feature brings added benefits, but in practice, it would be difficult to successfully implement all the features that function properly with no bugs or glitches.
Head on over to our YouTube Channel to see some of these features in action.
← Back to SLIPSTREAM News