Discover the whole new world virtual reality offers – it's a great platform for exploring automotive design for design reviews. It's now much easier for companies to access Virtual Reality as a design tool. We expect these figures to continue to grow as head mounted displays (HMDs) are made more accessible and affordable for global design studios as we move toward 2020. Find out more here.
Virtual Reality; it's here to stay.
Until the next disruptive design review tool comes along, we're confident that Virtual Reality is the go to platform for automotive design review teams. A report by the High Value Manufacturing Catapult Visualisation and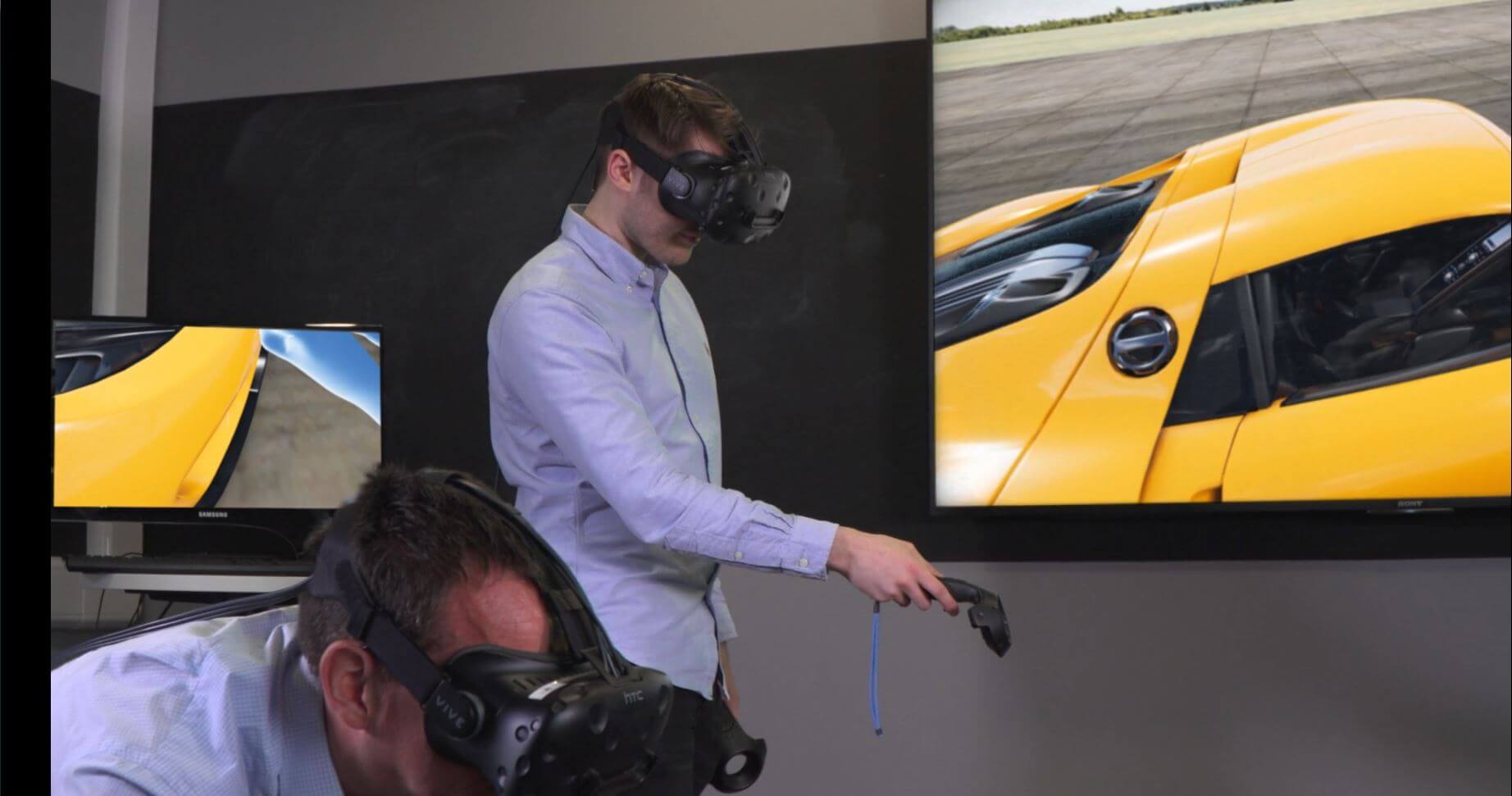 VR Forum showed that 16% of automotive brands have adopted immersive technologies into their workflow, with 23% adopting such technology at the design stage. Clearly, it's now much easier for companies to access Virtual Reality as a design tool; we expect these figures to continue to grow as head mounted displays (HMDs) are made more accessible and affordable for enterprises as we move toward 2020.
If there isn't an issue with VR's availability to the mass market, what do brands need to do to ensure that the experience of using Virtual Reality for design reviews doesn't go stale and continues to be the design review tool of choice?
Familiar environments for Virtual reality experiences
Design teams are already pushing these boundaries by replicating familiar surroundings in their Virtual Reality environments, creating a range of benefits across the company. Picture your previous design cycle; which environment(s) did you create to show off your part variants within your lit environment? Your alias model and lighting configuration may have looked visually stunning, but did you feel like there was something missing that you couldn't quite grasp?
Creating familiar environments can add that "wow factor" for your virtual reality experience. Seeing how your upcoming production cycle would look in a virtual environment outside your head office or in your design hangar will elevate the sensory experience for both your design team and executive team, to give your new design a sense of personality.
It's all about optimization...
It's fair to say that design teams are focussing more on optimization now that they have a greater understanding of data preparation tasks. Based on automations in SLIPSTREAM, we've found it possible to significantly reduce the polygons on part variants through tessellation and remeshing processes.
These processes not only allow Virtual Reality applications to run close to the desired 90 FPS to avoid motion sickness for the user, but free up valuable storage space to give design studios the flexibility with draw calls to experiment and develop familiar environments. If technological advancements to reduce the number of polygons continue on this upward trend, design teams will soon have even more space to research and develop new features for their VR design review experiences.

Using one environment will immediately add value to the overall VR experience for the user, but what else can teams do to push the boundaries for a design review application? One approach which we are expecting design teams to home in on is the use of multiple environments.
There are important things to consider before creating multiple environments.
Automotive design studios need to think about a key element before creating an environment; if it isn't familiar to the design team, they may not have the drive to complete it to the best of their abilities. Sure, a normal environment would allow any CAD model to look stunning, but it wouldn't be relatable to the automotive brand.
By considering this at the start of a production cycle, design studios can create multiple environments to showcase different features of a design review. For example, it would be of no benefit to a design team to create two environments where the behaviour of the model is driven by the same source light. The creation of environments in itself is expensive; if design teams are unable to differentiate two scenes to see how their new model behaves in different lighting scenarios, the costs of creating those environments wouldn't be worth it.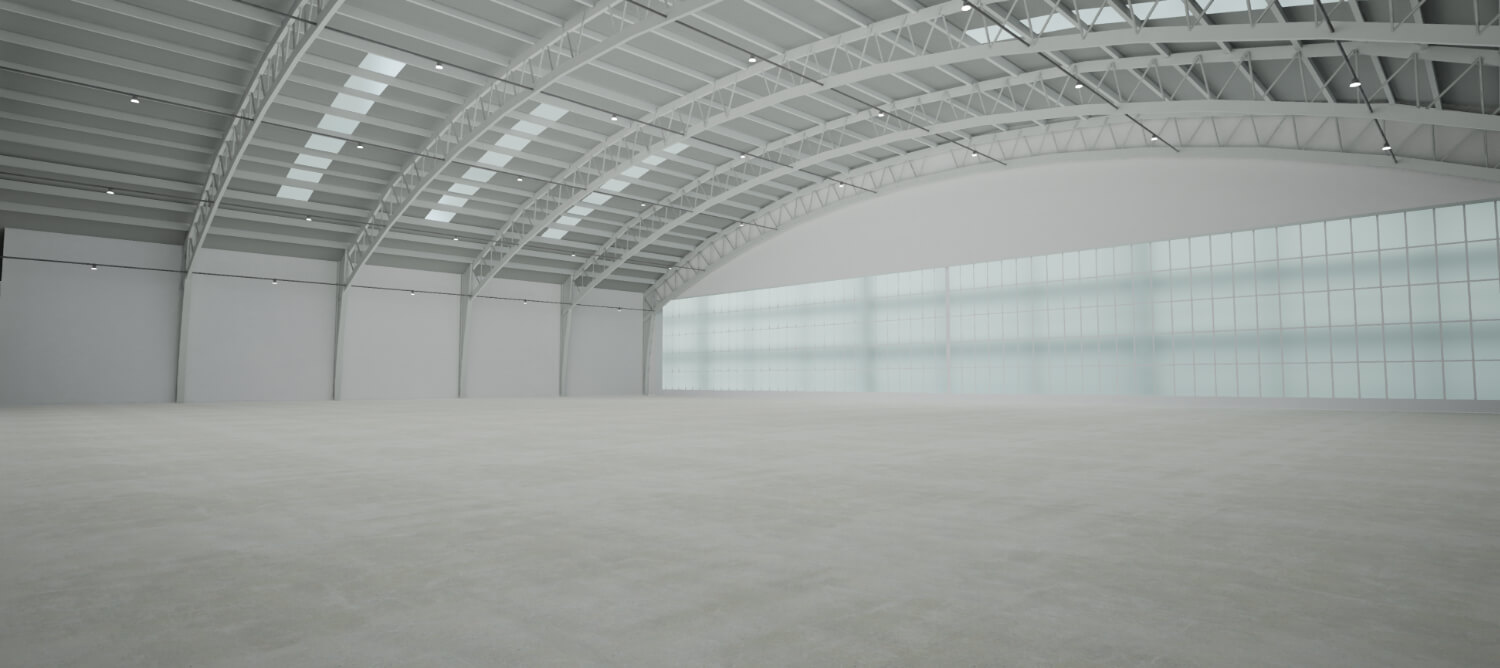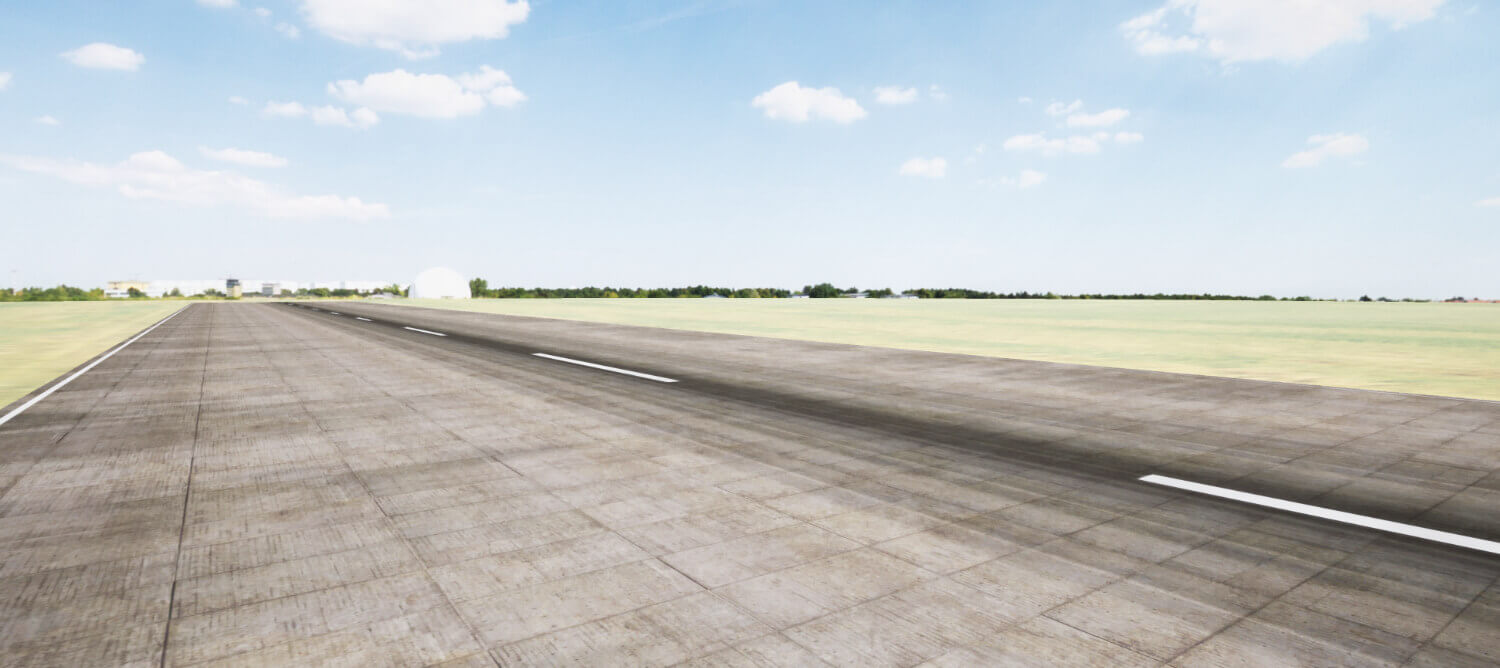 For any design studio considering creating multiple environments, we'd advise an approach where the model is shown in two contrastingly lit environments. For example, create a scene in the courtyard of the head office, whilst also replicating the studio space for a new model. This approach provides the opportunity to see how a model's shell behaves in artificial and natural lighting and be able to note design changes to the side panels and how they behave in different lit environments. In addition, it will give an indication as to how the materials themselves react to different light; are they too opaque or does the way your alloys behave look unrealistic? Spotting inefficiencies at this stage provides greater control over design decision allowing future iterations to really focus on a design of choice.
Whether a design review application has just one, or multiple environments to choose from, there is one key benefit any design team will achieve. The majority of all automotive brands have a global presence, making it very difficult to have consistent meetings where all stakeholders are physically present. The rise of virtual reality multiperson collaboration can give a colleague on the other side of the world a clear idea of what the next design prototype will look like in the design studio. Taking this approach not only allows stakeholders to add their input into the design decisions, but gives them a chance to see environments familiar to the design team in a virtual workspace. This approach only further aligns a design team that operates on a global scale.
What if I already have familiar environments in my design review?
Multiple design teams in the automotive industry are already pioneering the use of familiar environments in their Virtual Reality Design Review applications. So, what's the next step? What else can design teams add to their existing environments to take them to the next level and add another element of immersiveness for the user?
It's firstly important to point out that new features may have already been in the pipeline for a significant amount of time. The problem design teams have had is the processing power of CPUs and GPUs; they haven't quite been able to support ambitious and innovative features within environments to turn an idea into reality.
The recent release of the GeForce RTX 2080 Ti and GeForce RTX 2080 may be about to change this; with faster rasterization rendering and better power efficiencies, these graphics card could be the catalysts design teams need to create truly immersive environments within the VR design review.
We feel that these improved GPU's have brought us to the crest of change, but what features could design teams look to develop and research for their environments? Here's what we would suggest as potential features to include:
Weather Systems:
Design teams are doing a great job to replicate glorious sunny days through the use of sky domes and natural lights sources, but what about other weather systems? We'd suggest trying to replicate a heavy downpour or heavy snow flurry to add another dynamic to a design review. Focussing on these types of weather systems will not only enhance the familiarity of an environment, but will allow a design team to see how particular materials, colourways or geometry may look and react in the middle of a storm.
Cut-scenes:
A cut-scene would work perfectly for a production cycle with two familiar environments that are geographically close to one another. If an environment has an internal design studio and an external courtyard for instance, the current method of switching between the two would be to cycle through the environments on your UI to get to the correct environment. It's never a seamless approach; you'd normally have to wait a few seconds whilst switching over, seeing a black screen in your headset as you wait. Creating cut-scenes is a great way to bridge the gap between scenes, whilst simultaneously creating a story around a new design and elevating the design experience for the executive team
Familiar environments (whether single or multiple) are a key feature design teams can use to really bring their designs to life. For those design review experiences that use generic environments, it can be hard to truly appreciate the beauty of a new design. It's the same principle when you're buying a sofa in a furniture salesroom; you can't appreciate how it will look in your living room because you're looking at it amongst other sofas. Seeing a sofa (or a new concept model) in an environment that is familiar is bound to evoke an emotional response, adding that extra level of quality that was previously missing.
The SLIPSTREAM development team have made it possible for automotive brands to incorporate multiple environments into their VR applications to enhance the sensory experience for the user. Automated processes within SLIPSTREAM's intuitive data prep pipeline will give you more control over the environments you incorporate into your design review applications to improve how you operate as a design studio.
If you would like to know more about SLIPSTREAM, require more information or have additional questions, find out how it works here or get in touch with a member of the team today.
← Back to SLIPSTREAM News